Posted on 19 March 2021
Joint Governance Group & Kāhui Māori wānanga held this week
On Wednesday 17 March, our Governance Group and Kāhui Māori met kanohi ki te kanohi (in person) at a wānanga held at Te Manukanuka o Hoturoa Marae in Tāmaki Makaurau/Auckland.
The wānanga provided a forum for a free-flowing discussion about the Challenge's approach to its research, Vision Mātauranga, and Te Tiriti o Waitangi/Treaty of Waitangi partnership. The day also provided an opportunity to explore the relationship between the two groups and how they can enhance and maximise the outcomes and legacy of the Sustainable Seas National Science Challenge.
Our sincere thanks to Matua Simon Pikimaui, Whaea Remona Taua and the marae team for welcoming and supporting the wānanga.
A huge thank you also to Dr Charles Royal for sharing his knowledge, experience and wisdom to the discussions, and broadening our collective understanding of Vision Mātauranga.
Rau rangatira mā ka nui te mihi ki a koutou.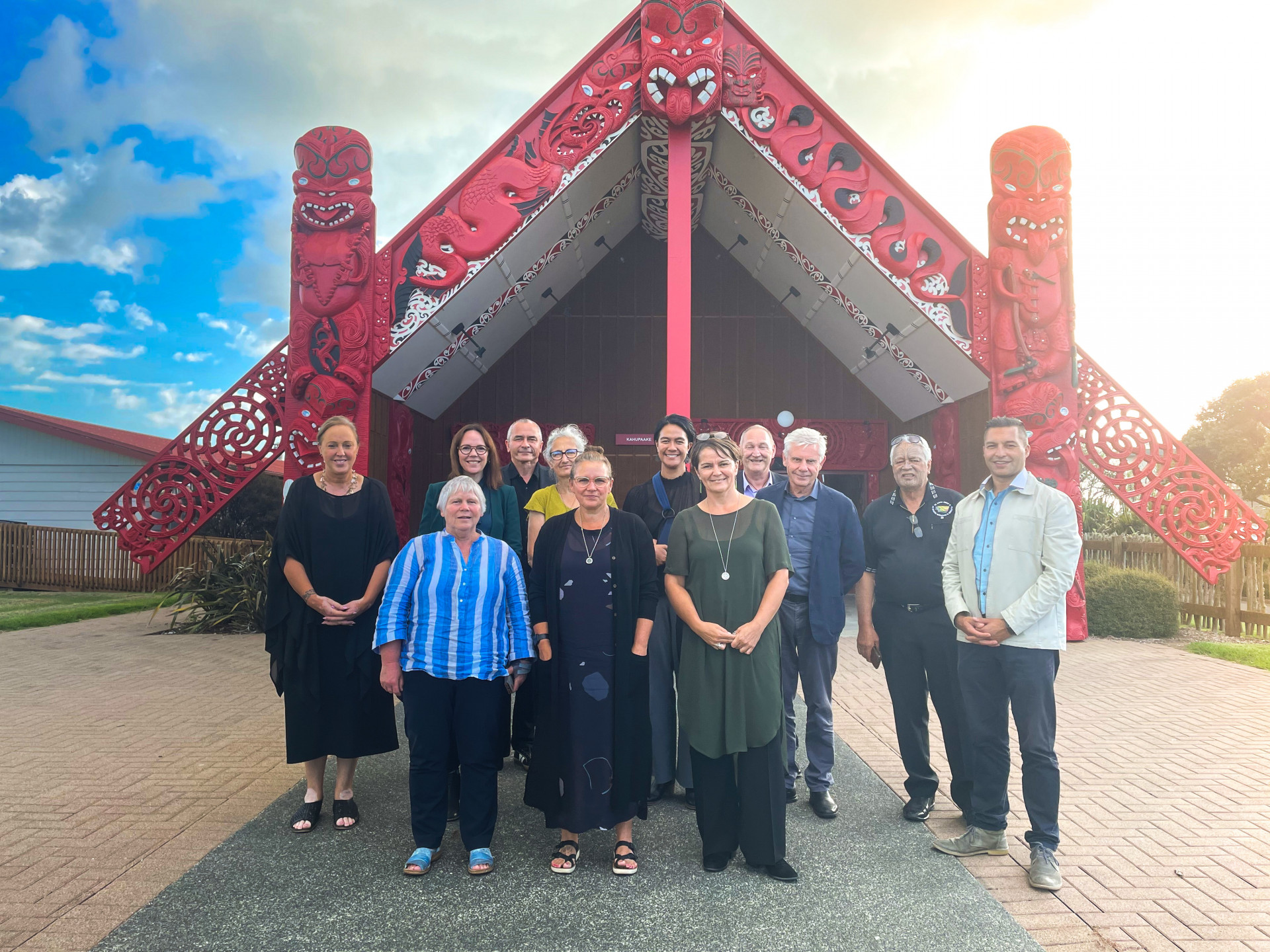 In this picture:
Front row: (L-R): Julie Hall (Challenge Director), Shelley Campbell (Governance Group member), Linda Faulkner (Manahautū/Challenge Deputy Director Māori)
Middle row (L-R): Tania Te Rangingangana Simpson (Governance Group Chair), Rebecca Mills (Governance Group member), Kirsty Woods (Kāhui Māori), Beth Tupara-Katene (Tangaroa Programme Lead and Engagement Specialist - Māori), Roger France (Governance Group member), Joe Harawira (Kāhui Māori), Anaru Luke (Kāhui Māori Chair)
Back row (L-R): Ian Ruru (Kāhui Māori), Tā Mark Solomon (Governance Group member)
Via Zoom: Bruce Mapstone (Governance Group member)